Dr Riikka Linnakoski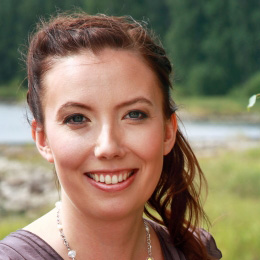 Postdoctoral Fellow
Department
Biochemistry, Genetics and Microbiology
This email address is being protected from spambots. You need JavaScript enabled to view it.
Member of:
Research Profiles
The general objective of my research has been to provide more information on associations between ophiostomatoid fungi, bark beetles and the commercially most important tree species in the boreal forests of Finland and neighboring Russia. Results from our previous studies provide the most comprehensive investigation of its kind conducted in the Northern Europe thus far, including both tree-killing and non-tree-killing bark beetles typical to the region. So far, only a small portion of bark beetle species existing in the boreal forests have been studied and the sampling does not cover the whole diversity of the habitats. The outcome of our survey work indicates that it is likely that even many of the relatively common ophiostomatoid species have yet to be discovered and described. These results emphasize the importance of developing a clear understanding of the possible threats of moving timber and wood products without knowledge of the micro-organisms that might also be moved.
My current project entitled as "Bark beetle-associated fungi: diversity, pathogenicity and risks related to timber trade and climate change" will link the studies of the diversity of insect-fungus symbioses to the studies regarding the potential risks involved in these associations. The aim of the project is to build on my previous work of bark beetle and tree-infesting ophiostomatoid fungi and take this research to the next level. In the project I will address the following research questions:
a)   What is the taxonomic diversity of ophiostomatoid fungi in boreal forests?
b)  How do climate change induced bark beetle outbreaks affect beetle-associated fungal communities and which fungal species have the highest potential as pathogens?
c)   What is the pathogenicity of ophiostomatoid fungi under climate change scenarios?
d)  What is the pathogenic potential of bark-beetle associated fungi on non-native host trees?
My Journal Articles
Export to RIS
Publication
Jankowiak R, Strzałka B, Bilański P, Linnakoski R, Aas T, Solheim H, Groszek M, De Beer ZW. (2017) Two new Leptographium spp. reveal an emerging complex of hardwood-infecting species in the Ophiostomatales. Antonie van Leeuwenhoek 110(12):1537-1553. 10.1007/s10482-017-0905-8

Linnakoski R, Forbes KM, Wingfield MJ, Pulkkinen P, Asiegbu FO. (2017) Testing projected climate change conditions on the Endoconidiophora polonica / Norway spruce pathosystem shows fungal strain specific effects. Frontiers in Plant Science 8:883. 10.3389/fpls.2017.00883

Linnakoski R, Mahilainen S, Harrington A, Vanhanen H, Eriksson M, Mehtätalo L, Pappinen A, Wingfield MJ. (2016) Seasonal succession of fungi associated with Ips typographus beetles and their phoretic mites in an outbreak region of Finland. PLoS ONE 11(5):e0155622. 10.1371/journal.pone.0155622

Linnakoski R, Jankowiak R, Villari C, Kirisits T, Solheim H, de Beer ZW, Wingfield MJ. (2016) The Ophiostoma clavatum species complex: a newly defined group in the Ophiostomatales including three novel taxa. Antonie van Leeuwenhoek 109:987-1018. 10.1007/s10482-016-0700-y

Selochnik NN, Pashenova NV, Sidorov E, Wingfield MJ, Linnakoski R. (2015) Ophiostomatoid fungi and their roles in Quercus robur die-back in Tellermann forest, Russia. Silva Fennica 49(5):1328. 10.14214/sf.1328

Linnakoski R, De Beer ZW, Duong TA, Niemelä P, Pappinen A, Wingfield MJ. (2012) Grosmannia and Leptographium spp. associated with conifer-infesting bark beetles in Finland and Russia, including Leptographium taigense sp. nov. Antonie van Leeuwenhoek 102(2):375-399. 10.1007/s10482-012-9747-6

Linnakoski R, De Beer ZW, Niemelä P, Wingfield MJ. (2012) Associations of conifer-infesting bark beetles and fungi in Fennoscandia. Insects 3(1):200-227. 10.3390/insects3010200

Linnakoski R, De Beer ZW, Ahtiainen J, Sidorov E, Niemelä P, Pappinen A, Wingfield MJ. (2010) Ophiostoma spp. associated with pine and spruce-infesting bark beetles in Finland and Russia. Persoonia 25:72-93. 10.3767/003158510X550845

Linnakoski R, De Beer ZW, Rousi M, Solheim H, Wingfield MJ. (2009) Ophiostoma denticiliatum sp. nov. and other Ophiostoma species associated with the birch bark beetle in southern Norway. Persoonia 23:9-15. 10.3767/003158509X468038

Linnakoski R, De Beer ZW, Rousi M, Niemelä P, Pappinen A, Wingfield MJ. (2008) Fungi including Ophiostoma karelicum sp. nov., associated with Scolytus ratzeburgi infesting birch in Finland and Russia. Mycological Research 112(12):1475-1488. 10.1016/j.mycres.2008.06.007