Dr Sonia Phillips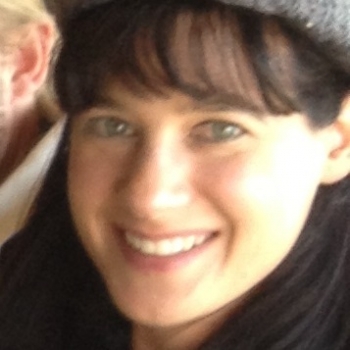 Postdoctoral Fellow
Department
Plant and Soil Sciences
This email address is being protected from spambots. You need JavaScript enabled to view it.
Member of:
I am a postdoctoral researcher in the Molecular Plant Pathogen Interactions (MPPI) group. The main objective of my research is to investigate the putative involvement of a selected candidate defence gene in the quantitative disease resistance response to grey leaf spot (GLS), caused by the fungus Cercospora zeina, in maize. GLS is recognised as one of the most devastating and yield-limiting diseases of maize worldwide.

This study forms part of a consortium of researchers investigating the genomics of quantitative disease resistance in African maize varieties against GLS. The identification and functional characterization of genes that underlie GLS resistance quantitative trait loci (QTLs) will help to unveil the mysteries that shroud the defence response of maize to this yield-limiting pathogen. The candidate defence gene will be overexpressed in a susceptible maize line using a biolistic transformation strategy to validate the gene's role in quantitative GLS resistance. Furthermore, field and glasshouse trials will be undertaken to further examine the expression profiles of the genes underlying the resistance QTLs using RNASeq and RT-qPCR.

During 2013, I cosupervised an Honours student in the Department of Plant Science, Ncobile Kunene, whose project involved expression profiling in maize using semi-quantitative RT-PCR.  I also presented lectures on "plant responses to biotic stress" in the undergraduate course Plant Physiology and Biotechnology at the University of Pretoria.
My Journal Articles
Export to RIS
Publication
Muller MF, Barnes I, Kunene NT, Crampton BG, Bluhm B, Phillips S, Olivier NA, Berger DK. (2016) Cercospora zeina from maize in South Africa exhibits high genetic diversity and lack of regional population differentiation. Phytopathology 106(10):1194-1205. 10.1094/PHYTO-02-16-0084-FI

Phillips S, Dubery I, Heerden H. (2013) Molecular characterisation of two homoeologous elicitor-responsive lipin genes in cotton. Molecular Genetics and Genomics 288:519-533. 10.1007/s00438-013-0770-8

Phillips S, Dubery I, Heerden H. (2013) Identification and molecular characterisatin of a Lectin Receptor-like Kinase (GhLecRK-2) from cotton. Plant Molecular Biology Reporter 31(1):9-20. 10.1007/s11105-012-0470-2

Phillips SM, Dubery IA, van Heerden H. (2012) Molecular characterization of an elicitor-responsive Armadillo repeat gene (GhARM) from cotton (Gossypium hirsutum). Molecular Biology Reports 39:8513-23. 10.1007/s11033-012-1706-9