Ms Tracy Hall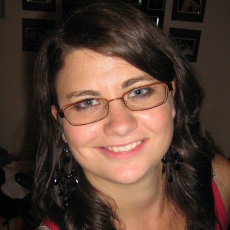 MSc student
Department
Biochemistry, Genetics and Microbiology
This email address is being protected from spambots. You need JavaScript enabled to view it.
I completed my degree in Human Physiology, Psychology and Genetics in 2009 and developed a strong interest in genetics.

In 2010 I did my Honours degree in Genetics where I worked on the fungus, Ophiostoma quercus. This fungus causes blue stain on pine trees. We elucidated the structure of the mating type genes in this fungus and found that it is some what unlike it's close relatives. Heterothallic (self-erile) fungi have opposite mating types. In the mating type region, the genes that are present in these opposite mating type isolates are completely different and both sets of genes are required for successful reproduction. In Ophiostoma quercus, also a heterothallic species, genes usually found to be unique to the opposite mating type isolates were present in both the mating types. While further research is needed, we were able to extend  the sequence data on the mating type idiomorphs of Ophiostoma quercus.

Now in for my MSc in 2011 I have begun working on Ceratocystis moniliformis, a non-pathogenic fungus that infects Eucalyptis trees. Last year the genome of Ceratocystis Fimbriata was sequenced, this is a pathogenic fungus and undergoes mating type switching (self-fertile to self-sterile). This year the C. moniliformis genome will be sequenced and we will look at some of the differences between the two species with focus on the mating type structure and the pathogenicity genes.
My Journal Articles
Export to RIS
Publication
van der Nest MA, Wingfield MJ, Wilken PM, Coetzee MPA, Naidoo K, Roodt D, Sauerman E, Godlonton T, Trollip C, McTaggart AR, Steenkamp ET, Wingfield BD. (2015) Saprophytic and pathogenic fungi in the Ceratocystidaceae differ in their ability to metabolize plant-derived sucrose. BMC Evolutionary Biology 15:273. 10.1186/s12862-015-0550-7


Wilson AM, Godlonton T, van der Nest MA, Wilken PM, Wingfield MJ, Wingfield BD. (2015) Unisexual Reproduction in Huntiella moniliformis. Fungal Genetics and Biology 80:1-9. 10.1016/j.fgb.2015.04.008

Wilken PM, Steenkamp ET, Hall TA, De Beer ZW, Wingfield MJ, Wingfield BD. (2012) Both mating types in the heterothallic fungus Ophiostoma quercus contain MAT1-1 and MAT1-2 genes. Fungal Biology 116(3):427-437. 10.1016/j.funbio.2012.01.002