Dr Zander Human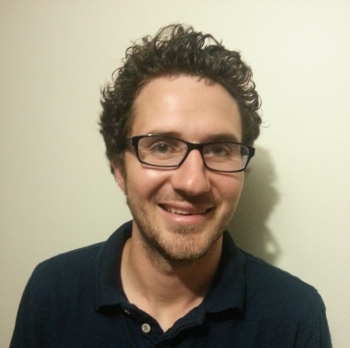 PhD student
Department
Biochemistry, Genetics and Microbiology
This email address is being protected from spambots. You need JavaScript enabled to view it.
My Supervisor/s
I completed my undergraduate training in Microbiology at the University of Pretoria in 2009. My research career began when I joined FABI for my BSc. honours project under the supervision of Profs. Fanus Venter and Bernard Slippers in the Tree Protection Co-operative Programme. This project dealt with the bacterial communities in the gut of the cossid moth, Coryphodema tristis, a pest of commercially grown Eucalyptus nitens.
I enrolled for my MSc in 2010 under the supervision of Profs. Mike Wingfield, Bernard Slippers, Fanus Venter and Dr. Wilhelm de Beer and studied Actinomycete bacteria in niches where we predominantly find members of the Ophiostomatoid fungi. These unique bacteria, well known for their branching morphology and ability to produce antibiotics have been found to be important players in symbioses with many insects and plants. During my MSc research project we focused on an invasive bark beetle, Orthotomicus erosus and its galleries. In another part of the project, we studied the diversity and ecology of Streptomyces spp. in the infructescences of various Protea species. We identified several new species during this studied, which we aim to properly describe in the future.
I am currently enrolled for a PhD in Microbiology. This project focuses on the ecology of actinomycetes in the infructescences of Protea repens. We will do in depth studies on their assembly patterns and temporal changes in community structure, and properly characterize the symbioses between the bacteria, the plant and its unique fungal and arthropod inhabitants.

My Journal Articles
Export to RIS
Publication
Human ZR, Crous CJ, Roets F, Venter SN, Wingfield MJ, de Beer ZW. (2018) Biodiversity and ecology of flower-associated actinomycetes in different flowering stages of Protea repens. Antonie van Leeuwenhoek 111(2):209-226. 10.1007/s10482-017-0942-3

Human ZR, Slippers B, De Beer ZW, Wingfield MJ, Venter SN. (2017) Antifungal actinomycetes associated with the pine bark beetle, Orthotomicus erosus, in South Africa. South African Journal of Science 113(1/2):2016-0215. 10.17159/sajs.2017/20160215

Human ZR, Moon K, Bae M, De Beer ZW, Cha S, Wingfield MJ, Slippers B, Oh D-C, Venter SN. (2016) Antifungal Streptomyces spp. associated with the infructescences of Protea spp. in South Africa. Frontiers in Microbiology 7(1657) 10.3389/fmicb.2016.01657