Ms Gloria Mukwirimba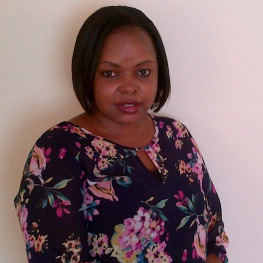 PhD student
Department
Biochemistry, Genetics and Microbiology
This email address is being protected from spambots. You need JavaScript enabled to view it.
Member of:
 I am currently pursuing a  PhD in Plant Pathology within the Department of Microbiology and Plant Pathology. My mentors are Prof Terry Aveling and Dr. Quenton Kritzinger (Plant Sciences).
The focus of my research is on seed-borne diseases of brassica vegetables grown by smallholder farmers and the alternative (or non- chemical) seed treatment methods that can be used for disease control . This includes the use of locally available natural compounds such as plant extracts and biological control agents as seed treatments. My research will evaluate the efficacy of a number of bio-control agents and different plant extract treatments for their efficacy against fungal and bacterial seed-borne pathogens of brassicaceae family.
Other qualifications
BSc Honours degree in Crop Science and an MSc in Crop Protection both from the University of Zimbabwe.
My Journal Articles
Export to RIS
Publication
Mandiriza G, Kritzinger Q, Aveling TAS. (2018) The evaluation of plant extracts, biocontrol agents and hot water as seed treatments to control black rot of rape in South Africa. Crop Protection 114:129-136. 10.1016/j.cropro.2018.08.025

Mandiriza G, Kritzinger Q, Aveling TAS. (2018) Seed health and germination of Brassica spp. from seed companies in South Africa. Acta horticulturae :171-176. 10.17660/ActaHortic.2018.1204.22

Mandiriza G, Kritzinger Q, Aveling TAS. (2016) A survey of brassica vegetable smallholder farmers in the Gauteng and Limpopo provinces of South Africa.. Journal of Agriculture and Rural Development in the Tropics and Subtropics 117(1):35-44.