Dr Louise Shuey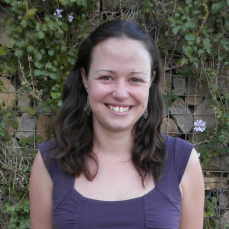 Postdoctoral Fellow
Department
Biochemistry, Genetics and Microbiology
This email address is being protected from spambots. You need JavaScript enabled to view it.
My love for forestry research began in my home country of Australia, working with diseases that occur on species in the plant family Myrtaceae. Australia is the epicentre of diversity for this family of plants, and eucalypt forestry plantations in Australia are exposed to many important diseases that occur in natural forests and become pathogenic in monoculture plantations.
Australia suffered an incursion of the devastating fungal pathogen Puccinia psidii (Myrtle Rust) in 2010. The pathogen was initially described on native guava in Brazil (Psidium guajava), and has spread to many areas of the world. The host range of Puccinia psidii is growing and it is recorded on more than 160 species from 40 genera. It caused much damage to native forests and plantations of Myrtaceae since its introduction to Australia.
In 2013, a single infected ornamental tree was discovered in South Africa.While this tree was removed and no infection observed since, preparation for another outbreak of this devastating pathogen within the South African forestry industry is imperative.
My work at FABI will focus on identifying the genetic mechanisms associated with resistance to myrtle rust in Eucalyptus grandis. This species is widely planted in South African forestry and is of significant economic importance. Research by the Forest Molecular Genetics (FMG) group has seen the genome of E. grandis sequenced and annotated and has made this facility a world leader in genome analysis. I hope to use this valuable resource, along with seedlings of varying resistance and susceptibility identified by my Australian colleague, Dr Geoff Pegg, to discover key resistance genes for future tree breeding programs. 
This work will be integrated with the pest and pathogen resistance work conducted by the Eucalyptus and Pine Interactions (EPPI) group lead by Dr Sanushka Naidoo. We aim to develop E. grandis cultivars with broad spectrum resistance to continue to protect the South African forestry industry against current and future threats from multiple pests and pathogens.
My Journal Articles
Export to RIS
Publication
McTaggart AR, Duong TA, Le VQ, Shuey LS, Smidt W, Naidoo S, Wingfield MJ, Wingfield BD. (2018) Chromium sequencing: the doors open for genomics of obligate plant pathogens. BioTechniques 65(5):253-257. 10.2144/btn-2018-0019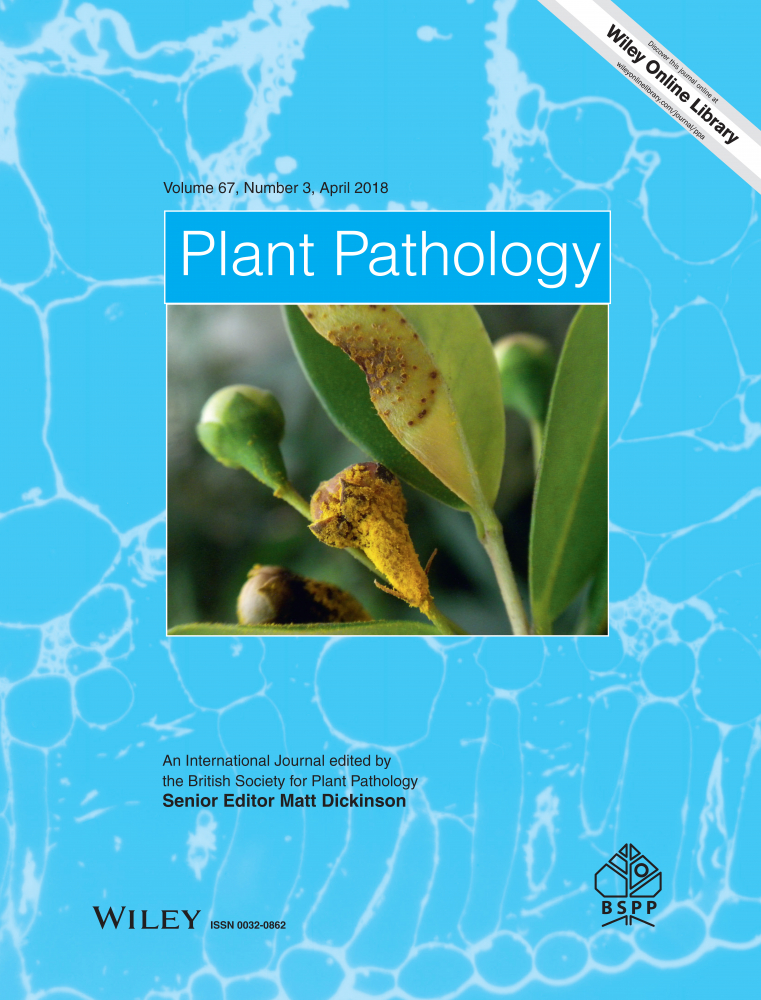 McTaggart AR, Shuey LS, Granados GM, du Plessis E, Fraser S, Barnes I, Naidoo S, Wingfield MJ, Roux J. (2018) Evidence that Austropuccinia psidii may complete its sexual life cycle on Myrtaceae. Plant Pathology 67:729-734. 10.1111/ppa.12763

Roux J, Granados GM, Shuey L, Barnes I, Wingfield MJ, McTaggart AR. (2016) A unique genotype of the rust pathogen, Puccinia psidii, on Myrtaceae in South Africa. Australasian Plant Pathology 45:645-652. 10.1007/s13313-016-0447-y

McTaggart AR, van der Nest MA, Steenkamp ET, Roux J, Slippers B, Shuey LS, Wingfield MJ, Drenth A. (2016) Fungal Genomics Challenges the Dogma of Name-Based Biosecurity. PLoS Pathogens 12(5):e1005475. 10.1371/journal.ppat.1005475

Meyer FE, Shuey LS, Ramsuchit S, Mamni T, Berger DK, van den Berg N, Myburg AA, Naidoo S. (2016) Dual RNA-sequencing of Eucalyptus nitens during Phytophthora cinnamomi challenge reveals pathogen and host factors influencing compatibility. Frontiers in Plant Science 7:191. 10.3389/fpls.2016.00191

Carnegie AJ, Shuey LS, McTaggart AR, Shivas RG. (2015) First Record of Thyronectria pinicola on Pinus radiata in Australia. Plant Disease 99(8):1182. 10.1094/PDIS-02-15-0187-PDN

McTaggart AR, Shuey LS, McKenna SR, Davis RI, Shivas RG. (2015) Plasmopara sphagneticolae sp. nov. (Peronosporales) on Sphagneticola (Asteraceae) in Australia. Australasian Plant Pathology 44(1):81–85. 10.1007/s13313-014-0323-6

Coates LM, Stubbings BA, Marques JR, Hofman PJ, Cooke AW, Dean JR, Smith LA, Shuey LS, Dann EK, Whiley AW. (2011) Effects of rootstock on avocado fruit quality – assessment of postharvest disease, major cations and biochemical traits. 7th World Avocado Congress - Conference Proceedings Cairns, Australia

Pegg GS, Shuey LS, Carnegie AJ, Wingfield MJ, Drenth A. (2011) Potential gains through selecting for resistance in spotted gum to Quambalaria pitereka. Australasian Plant Pathology 40(2):197-206. 10.1007/s13313-011-0030-5

Pegg GS, Shuey LS, Carnegie AJ, Wingfield MJ, Drenth A. (2011) Variability in aggressiveness of Quambalaria pitereka isolates. Plant Pathology 60(6):1107-1117. 10.1111/j.1365-3059.2011.02478.x

Remans T, Shuey L.S., Jaufeerally-Fakim Y., Schenk P.M.. (2007) Banana streak virus: A highly diverse plant pararetrovirus. Plant Viruses 1(1):33-38.