Ms Bianca Jardim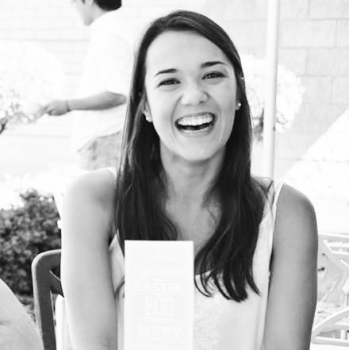 MSc student
Department
Biochemistry, Genetics and Microbiology
This email address is being protected from spambots. You need JavaScript enabled to view it.
My Supervisor/s
My Links
I completed my BSc degree in 2014, majoring in Genetics and Microbiology at the University of Pretoria. I then completed my BSc (Hons) in Genetics in 2015, working in the Midge Molecular Research group. I am currently enrolled for an MSc (Genetics) degree under the supervision of Prof. Bernard Slippers and Dr Wilma Fick at the Forestry and Agricultural Biotechnology Institute (FABI) to further broaden my knowledge and set of skills in various molecular and bioinformatics techniques.
My MSc project aims to characterise the sex determination systems of the invasive wasp, Sirex noctilio (Hymenoptera: Siricoidea), an insect that serves as a great threat to the pine forestry industry, causing damage to these forest plantations in South Africa as well as globally.
Since the sexual reproductive system of an insect influences its invasion process and success, a better understanding of these systems in invasive insects is crucial.
Conferences and Symposia
Ethics, Sexuality and Gender Symposium [24 Mar. 2018]      
-    Place: Prinshof, University of Pretoria, Pretoria, GAUTENG
-    What: Invited speaker
Genomics Research Institution (GRI) Symposium [13 Oct. 2017]       
-    Place: Hatfield, University of Pretoria, Pretoria, GAUTENG
-    What: Oral Presentation
Sirex Genome Jamboree lead by Dr Robert M. Waterhouse [13 – 29 Mar. 2017]
-    Place: Hatfield, University of Pretoria, Pretoria, GAUTENG
-    What: Oral Presentation
Genomics Research Institution (GRI) Symposium [18 Nov. 2016]
-    Place: Hatfield, University of Pretoria, Pretoria, GAUTENG
-    What: Poster Presentation
Sirex Symposium [15 Nov. 2016]
-    Place: University of Pretoria, Pretoria, GAUTENG
-    What: Oral Presentation
SA Genetics Society & SA Society for Bioinformatics Joint Conference [20 – 23 Sep. 2016]
-    Place: University of KwaZulu-Natal, Durban, KWAZULU-NATAL
-    What: Poster Presentation
---
My Galeries
News