Ms Zimbili Mlunjwa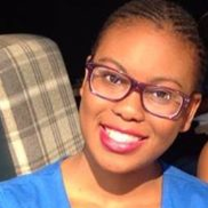 MSc student
Department
FABI
This email address is being protected from spambots. You need JavaScript enabled to view it.
Member of:
My Supervisor/s
I am an MSc student in the Molecular Plant Pathogen Interactions (MPPI) group in the Department of Plant and Soil Sciences. I obtained my BSc degree in Biochemistry, Cell Biology/Genetics and Developmental Biology and a BSc (Hons) degree in Genetics and Developmental Biology from the University of Witwatersrand. My Honours research project was a cancer study where I was inhibiting the process of angiogenesis (a process crucial for the development of cancer) using an antibody directed against Laminin Receptor Precursor/ Laminin Receptor in the chorioallantoic membrane of chick embryos.
 The title of my Masters project is "Expression of candidate maize defense genes in response to Cercospora zeina". C. zeina is a fungus, which is a causal agent of Grey leaf spot (GLS) disease that affects the yield of maize. This causes a threat to food security, as many developing countries in Africa depend on maize as their staple food.
The aim of my project is to determine the candidate genes that may play a role in GLS disease resistance. This will be done by investigating their expression levels in maize lines that are susceptible or resistant to GLS in South Africa. This will allow us to determine whether they are up or down regulated in the resistant maize. In the long term, I would like my research to make an important contribution to the agricultural sector by providing markers and identifying candidate genes that can be used by maize breeders to develop improved maize hybrids for local farmers.