Ms Angelique Jacobsohn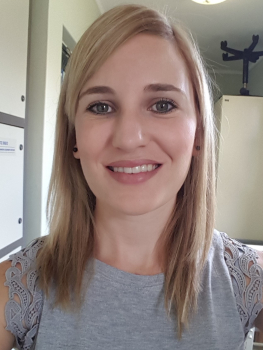 MSc student
Department
FABI
This email address is being protected from spambots. You need JavaScript enabled to view it.
Member of:
My Supervisor/s

Co Supervisor
Mike Wingfield
I have been with FABI since 2016, when I took part in the CTHB mentorship programme under the supervision of Prof. Emma Steenkamp and Stephanie van Wyk.
I subsequently completed my BSc(Hons) Microbiology in 2017 under the supervision of Dr. Fahimeh Jami, where I described two novel Cytospora species. These fungal pathogens are responsible for causing cankers in numerous woody and non-woody host plants.
I am currently doing my MSc on the important pathogen, Austropuccinia psidii, more commonly known as Myrtle rust. I will be working with the South African genotype which causes damage to various native and non-native Myrtaceae plants. Amongst other things, my project will involve screening various plants in the Myrtaceae family for resistance to the pathogen. This project will be conducted under the supervision of Dr. Irene Barnes and Prof. Mike Wingfield. 
The Myrtle rust screening will be conducted on 6 native Myrtaceae plants from New Zealand in collaboration with Scion, New Zealand.