Mr Buyani Ndlovu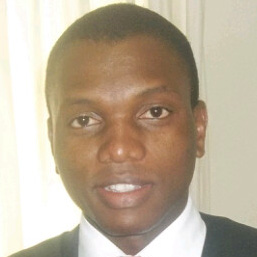 PhD student
Department
Biochemistry, Genetics and Microbiology
This email address is being protected from spambots. You need JavaScript enabled to view it.
Member of:
I registered for a Ph.D at the University of Pretoria in May 2013. My current research project is about "Functional characterization of putative RxLR effector genes from Phytophthora cinnamomi". This is a generalist phytopathogen that attacks more than 3000 plant species, including those of agricultural, horticultural and forestry importance. In avocado trees, it causes root rot disease, which negatively affects the avocado produce in South Africa and worldwide.
The mode of infection employed by Phytophthora species is poorly understood, but they are well known to secrete hundreds of effector proteins which aid in host cell wall penetration and induce infection.
Here we aim to elucidate the molecular mechanisms of pathogen virulence by studying the putative RxLR effector genes. This is achieved by knocking down their expression and observing the effects on the pathogen lifecycle stages and on virulence. This knowledge could contribute to the arsenal of control strategies for P. cinnamomi infection.
Previous Qualifications:
I finished my MSc (Wine Biotechnology) in January 2013, at Stellenbosch University. I was screening, identifying and characterising bacteriocins produced by the wine-isolated lactic acid bacteria.
I completed my BSc (Biological Sciences) and BScHons (Cellular Biology) at the University of KwaZulu-Natal in 2007 and 2008. 
My Journal Articles
Export to RIS