Ms Izette Greyling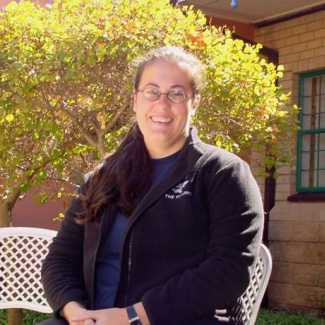 Extension Officer
Department
FABI
This email address is being protected from spambots. You need JavaScript enabled to view it.
Research Profiles
My Links
I started my career at FABI in 2003 as a Masters student, characterising bacterial pathogens in the genus Pantoea associated with leaf blight symptoms from various parts of the world.  Part of my MSc also investigated the possible interaction between two Pantoea species with the serious Eucalyptus canker pathogen, then known as Coniothyrium zuluense.  It was through the many fieldtrips and mentorship of Prof. Jolanda Roux, that I discovered my passion for applied forest pathology, working in plantations, studying the various pest and disease problems and their complex interactions with the environment and hosts. 
I worked in the Diagnostic clinic for much of my MSc. gaining valuable knowledge and experience with identifying various pests and pathogens that plague the forestry industry.  In 2006 I took over management of the clinic until mid-2011, handing over the reins to Darryl Herron to pursue my new position as extension officer.  As the Forest Entomology Extension officer, I provide extension services to the Forestry industry, identifying pests or pathogens and, where possible, providing advice on management options to reduce the impact of the pest/pathogen. 
I have also embarked on a PhD study, focusing on determining the cause of the large scale death of a Eucalyptus clone in KwaZulu-Natal.  Initial results point to a complex interaction between abiotic and biotic factors, rather than a single primary pathogen or pest, as the cause.  I will be investigating the involvement of biotic (insects, endophytes etc.) as well as abiotic factors (climate, environment etc.) and their interaction with the clone to determine the cause of mortality. 
My Journal Articles
Export to RIS
Publication
Greyling I, Wingfield MJ, Coetzee MP, Marincowitz S, Roux J. (2016) The Eucalyptus shoot and leaf pathogen Teratosphaeria destructans recorded in South Africa. Southern Forests 78(2):123-129. 10.2989/20702620.2015.1136504

Morris AR, Fourie G, Greyling I, Steenkamp ET, Jones NB. (2014) Re-use of seedling containers and Fusarium circinatum association with asymptomatic Pinus patula planting stock. Southern Forests: a Journal of Forest Science 76(3):177-187. 10.2989/20702620.2014.957491

Jones NB, Ford CM, Light ME, Nadel RL, Greyling I, Fourie G, Wingfield MJ, Morris AR. (2014) Effect on nursery and field performance of Pinus patula seedlings after inoculation with Fusarium circinatum. Southern Forests 76(3):125-136. 10.2989/20702620.2014.916503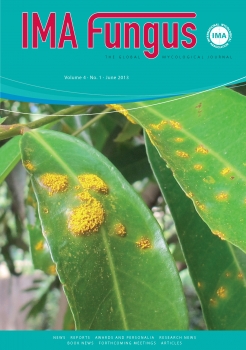 Roux J, Greyling I, Coutinho TA, Verleur M, Wingfield MJ. (2013) The Myrtle rust pathogen, Puccinia psidii, discovered in Africa. IMA Fungus 4:155-159. 10.5598/imafungus.2013.04.01.14