Mr James Mehl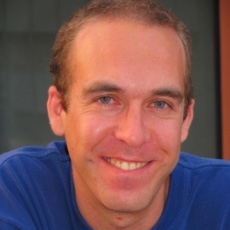 PhD student
Department
Biochemistry, Genetics and Microbiology
This email address is being protected from spambots. You need JavaScript enabled to view it.
Research Profiles
My Supervisor/s
My Links
Currently I am investigating the ecology of several species of the Botryosphaeriaceae. This important fungal family affects a diverse array of both native and exotic woody plant species and several members of the family can be pathogenic to animals and humans. The research follows on from other projects (including my MSc) that have surveyed for the Botryosphaeriaceae, but the intention is that this will be a more practical, applied ecological study and dissertation. Further than this, I cannot write much more but you are welcome to watch the publication output in the next few years. My supervisors are Proff Mike Wingfield, Bernard Slippers and Jolanda Roux.

For my MSc, I investigated whether fungi occurring on and in kiaat trees (Pterocarpus angolensis) were responsible for the death and die-back of these trees in the Mpumalanga Province of South Africa. Kiaat is well-known amongst carpenters and wood workers for its beautiful timber and wood grain and used in a variety of traditional medicinal applications. The study resulted in the discovery of four new species of the Botryosphaeriaceae (published in Mycologia, doi:10.3852/10-003), a new host report for a Ceratocystis sp., and the linking of the observed die-back and death to the ecology of the tree species and bad management of affected trees (published in Southern Forests, doi:10.2989/20702620.2010.547244).

In 2004, my Honours project involved evaluating the effectivity of a DNA-based diagnostic method developed to detect Fusarium circinatum, the pitch canker fungus, in seed of Pinus patula. We were successful in detecting the fungus in infected American pine seeds, but could not detect the fungus in South African pine seeds.
"And whatever you do, in word or deed, do everything in the name of the Lord Jesus, giving thanks to God the Father through Him." - Colossians 3:17
"Whatever you do, work heartily, as for the Lord and not for men ..." - Colossians 3:23
My Book Chapters
Export to RIS
Book Chapters
Mehl JWM, Slippers B, Roux J, Wingfield MJ. 2013. Cankers and other diseases caused by the Botryosphaeriaceae. In: Infectious Forest Diseases. Gonthier P, Nicolotti G. (eds). CAB International, Boston, Minnesota, pp 298-317.

My Journal Articles
Export to RIS
Publication
Mehl JWM, Slippers B, Roux J, Wingfield MJ. (2017) Overlap of latent pathogens in the Botryosphaeriaceae on a native and agricultural host. Fungal Biology 121(4):405-419. 10.1016/j.funbio.2016.07.015

Mehl JWM, Wingfield MJ, Roux J, Slippers B. (2017) Invasive everywhere? Phylogeographic analysis of the globally distributed tree pathogen Lasiodiplodia theobromae. Forests 8(5):145. 10.3390/f8050145

Mehl JWM, Slippers B, Roux J, Wingfield MJ. (2014) Botryosphaeriaceae associated with die-back of Schizolobium parahyba trees in South Africa and Ecuador. Forest Pathology 44:396-408. 10.1111/efp.12116

Mehl JWM, Slippers B, Roux J, Wingfield MJ. (2011) Botryosphaeriaceae associated with Pterocarpus angolensis (kiaat) in South Africa. Mycologia 103:534-553. 10.3852/10-003

Mehl JWM, Geldenhuys CJ, Roux J, Wingfield MJ. (2010) Die-back of kiaat (Pterocarpus angolensis) in southern Africa: A cause for concern?. Southern Forests 72:121-132. 10.2989/20702620.2010.547244