Ms Katie Termer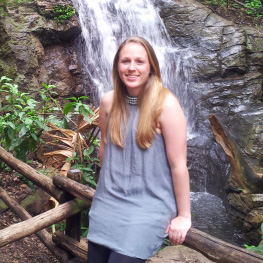 MSc student
Department
Zoology and Entomology
This email address is being protected from spambots. You need JavaScript enabled to view it.
My Supervisor/s
Hi everyone, I am Katie and welcome to my profile!  
After finishing my undergrad degree at The University of Florida (Go Gators) in Forest Resource and Conservation I wanted to continue my education in a forestry health related field.  After much consideration I decided to move to South Africa in late 2011 to join the Forestry and Agriculture Biotechnology Institute (FABI) research team.  
My current research focuses on the invasive wood wasp, Sirex noctilio, and looking at how certain abiotic and biotic factors may influence the variability in Sirex larval growth and development seen in South Africa.  This research forms part of a comprehensive understanding of how nutrient relations may influence body size and sex ratio in the Sirex wood wasp with possible implications for future management techniques.