Mr Luke Jimu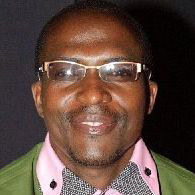 PhD student
Department
FABI
This email address is being protected from spambots. You need JavaScript enabled to view it.
My Supervisor/s
Research Interests
I am currently enrolled as a full time PhD student in the Tree Protection Co-operative Programme (TPCP) of the Forestry and Agricultural Biotechnology institute (FABI), University of Pretoria. My supervisors are Prof. Jolanda Roux (FABI, University of Pretoria), Prof. Eddie Mwenje (Bindura University of Science Education, Zimbabwe) and Prof Mike Wingfield (FABI, University of Pretoria). In my PhD research, we are working on eucalypt pathogens and pests in Zimbabwe; population studies of Teratosphaeria gauchensis and T. zuluensis. We also aim to test eucalypt seed and seed-capsules for the presence of important pathogens.
Besides my PhD studies, I lecture in the Forestry Unit, Department of Environmental Science at Bindura University of Science Education in Zimbabwe. My BSc and MSc were in Forestry and Agroforestry respectively. My MSc thesis was on the establishment and early field performance of Jatropha curcas. I have conducted research and published papers in forestry, Agroforestry and endangered species.
Other Interests
Apart from academic interests, my hobbies include athletics, watching and playing soccer and cricket. I spend much of my free time watching television with my wife and kids at home.
My Journal Articles
Export to RIS
Publication
Machua J, Jimu L, Njuguna J, Wingfield MJ, Mwenje E, Roux J. (2016) First report of Teratosphaeria gauchensis causing stem canker of Eucalyptus in Kenya. Forest Pathology 46(2):168-170. 10.1111/efp.12264

Jimu L, Chen SF, Wingfield MJ, Mwenje E, Roux J. (2016) The Eucalyptus stem canker pathogen Teratosphaeria gauchensis represents distinct genetic groups in Africa and South America. Forest Pathology 10.1111/efp.12249

Jimu L, Chen SF, Wingfield MJ, Mwenje E, Roux J. (2016) Three genetic groups of the Eucalyptus stem canker pathogen Teratosphaeria zuluensis introduced into Africa from an unknown source. Antonie van Leeuwenhoek 109(21-33) 10.1007/s10482-015-0606-0

Jimu L, Kemler M, Wingfield MJ, Mwenje E, Roux J. (2016) The Eucalyptus stem canker pathogen Teratosphaeria zuluensis detected in seed samples. Forestry 89(3):316-324. 10.1093/forestry/cpv037

Jimu L, Wingfield MJ, Mwenje E, Roux J. (2015) Diseases on Eucalyptus species in Zimbabwean plantations and woodlots. Southern Forests 77(3):221-230. 10.2989/20702620.2014.1001682

Jimu L, Wingfield MJ, Mwenje E, Roux J. (2014) First report of Teratosphaeria zuluensis causing stem canker of Eucalyptus grandis in Uganda. Forest Pathology 44(3):242-245. 10.1111/efp.12095