Mr Nam Pham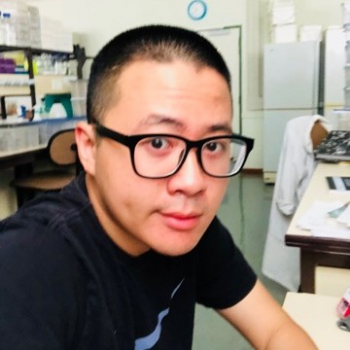 PhD student
Department
FABI
This email address is being protected from spambots. You need JavaScript enabled to view it.
Research Profiles
My Links
My Supervisor/s
I first joined FABI family in 2016 as a Master student. In 2018, I completed my MSc. in Plant Pathology under the supervision of Prof. Michael J. Wingfield, Dr. Irene Barnes and Dr. ShuaiFei Chen with the dissertation entitled "New species of Calonectria and Cylindrocladiella from Vietnam, Indonesia and Malaysia". This has led to my research interest as followed:
Molecular phylogeny and systematics of Nectriaceous fungi 
- Diversity of Calonectria species from plantation and nursery soils in Indonesia and Vietnam 
- Diversity of Cylindrocladiella species from plantation soils in Malaysia and Vietnam
- Diversity of soil-borne Gliocladiopsis species from soils in South-East Asia
- Taxonomy, epidemiology and population biology of pathogenic Calonectria spp. from Malaysia 
-------------------------------------------------------------------------------------------
In 2018, I started my PhD in Plant Pathology as a member of RGE-FABI Tree Health Programme (RGE-FABI THP) and Tree Protection Co-operative Programme (TPCP). For my PhD, I will investigate the biotic factors associated with an unknown die-back disease on eucalypts called Eucalyptus Little Leaf Syndrome (ELLS) in North Sumatra, Indonesia. This will be conducted using the combination of traditional culturing technique and high-throughput environmental sequencing.
Scientific Conferences
Pham NQ, Barnes I, Chen SF, Roux J, Pham TQ, Wingfield MJ (2017) Novel Calonectria species from plantation and nursery soils in South-East Asia. IUFRO 125th Anniversary Congress, Freiburg, Germany. 
Dang QN, Pham NQ, Nguyen HM, Pham TQ (2017) First report of Phytophthora cinnamomi on Cinnamomum cassia in Vietnam. 8th Meeting IUFRO Working Party 7.02.09 - Phytophthora in Forests and Natural Ecosystems, Sapa, Vietnam.
---
My Galeries
My Journal Articles
Export to RIS